All Baby Clothing Listings
Ordered Alphabetically by County
Denbighshire
Mummy and Theo's Little Baby Boutique
St Asaph, Denbighshire, LL17 0JA
Online store retailing premature and newborn clothing. We specialise in clothing from 1.5lbs to 8lbs - 10lbs (Newborn) and some garments in 0 - 3 months. The Company was incorporated by Korena following the premature births of two of her children. In 2017, Theo was born at 29 weeks weighing just over 2lbs. He spent 9 weeks in SCBU and weighed a little over 4lbs when he was allowed home. A year later Xanthe was born at 34 weeks weighing 5lbs. On each occasion Korena experienced difficulty finding clothes to fit the babies. Each garment is carefully chosen by Korena who knows exactly what small babies need.
Premature Baby Clothing Tiny Baby Clothing Incubator Clothing Newborn Baby Clothing Baby Accessories
Listed in: Baby Clothing in Denbighshire - Baby Clothing in St Asaph
Hertfordshire
Baby Iconic Studio
Sawbridgeworth, Hertfordshire, CM21 9JX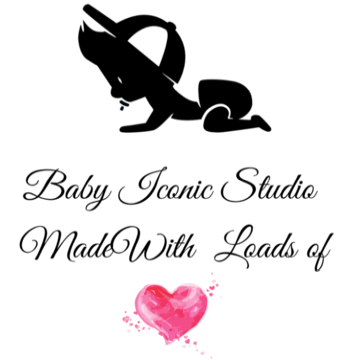 Baby Iconic Studio is a British baby wear retailer based in Hertfordshire , focused on providing unique baby fashion , affordable styles , adorable and ultra soft snuggly baby clothing made of honest organic fabrics . We simply love dressing babies.
Baby Clothes
:
Baby Girls Clothes
:
Baby Boys Clothes
Baby clothing Newborn clothing Baby bodysuit Baby outfit Toddler clothing
Listed in: Baby Clothing in Hertfordshire - Baby Clothing in Sawbridgeworth
Merseyside
Kidz Emporium - Baby Boutique
Liverpool, Merseyside, L25 2RG
Hello and welcome to Kidz Emporium, the home of contemporary and modern baby and children's clothing. Here you will find a wide range of outfits, footwear, nursery goods, accessories and much more! Founded in 1990, the family run business consisting of a husband and wife team started trading in Liverpool, England. As time went on, the business developed and this is where a niche within the industry was found. Fast forward to 2021, and Kidz Emporium is going stronger than ever!
Baby Clothing Shop
Listed in: Baby Clothing in Merseyside - Baby Clothing in Liverpool
Baby Clothing Listings
(ordered alphabetically by town)
Baby Clothing Listings
(ordered by date of entry)
To help you find a local business our site is split in to the following sections;
Business Category Search »
,
UK County Search »
and
UK Post Town Search »